MC3E Proud to announce Partnership with Windowmaster / Motorlink

MC3E now offer the supply, installation, wiring and commissioning of WindowMaster Actuators, Control panels and peripherals along with integration to the BMS. This expands our ability to offer Turnkey Solutions to Contractors incorporating BMS, FMS, Metering and Electrical Installation. To organise a visit from our sales staff to view our demo panel and software please contact us. We also offer a comprehensive maintenance service for existing Windowmaster installations throughout Ireland.
MC3E now offers a 1Hr  CPD Course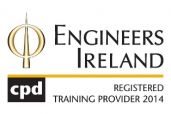 BMS, FMS (Facade Management Systems) and Systems Integration (BACnet) - for the Irish Market. Along with a comprehensive powerpoint instruction the CPD consists of Touchscreen Front End with BMS graphics, Panel Graphic User Interface, Modbus Room Controllers, Windowmaster Window Motor, Motorlink BACnet Motor Controller and Integration of all components. The Course is ideal for M&E Engineers, Architects, Building owners, Contractors and Facility Managers
WELCOME TO MCCOOL CONTROLS & Engineering Ltd.
McCool Controls and Engineering Ltd is a family run business specialising in Building Management Systems (BEMS or BMS) in Ireland since 1991. From our offices in Dublin and Cork we offer the supply, installation, commissioning and maintenance of BMS (BEMS) and HVAC Controls throughout Ireland.
We strive to offer our customerrs cutting edge controls solutions and to this end we have expanded from our core BEMS activity to provide Validated BMS, Monitoring and Targeting Systems (M&T systems), Metering, automatic Meter Reading Systems (AMR systems), Variable Speed Drives, KNX based Lighting Controls Systems & Façade Management Systems (FMS), Window Motors as well as wireless Sensing technology throuoghout Ireland.
Our Mission: First-rate Technology, Fervent service, Family Values
Cylon UC32 Controller Repair Service
MC3E now offer a reliable and competively priced  repair service for faulty Cylon UC32 Controllers with the widespread capacitor C135 failures. All Cylon UC32 controllers will be refurbished and provided with a 6 month warranty. Please contact us for impartial advise on refurbish and upgrade options. Read more